At his lowest point, Chris Felton's personal and professional life was a mess. He was on the verge of total financial collapse, his business was on the brink of failure, and his marriage was unraveling. He was stuck.
Fortunately, this is not where the story ends.
When everything seemed hopeless and he had reached rock bottom, Chris made a decision.
From that point on he decided to go all in on his growth and development, making the necessary changes to improve his life. It was no longer optional. He had to do it.
Chris invested thousands of hours reading, studying and learning how to become a better human being. And then he did something most people don't do. He took action on what he learned.
From that moment on his life began to change. Things turned around. Not overnight, but gradually. He persisted and kept applying his newly acquired knowledge and took purposeful action, with rekindled self-discipline and determination.
Today Chris has come full circle. He's a highly sought-after, respected and ultra-successful entrepreneur in the top 1% in his field, and is the Founder and Principal of his own financial services firm.
And he is sharing his wisdom with thousands around the world who want to achieve similar personal triumphs in the face of adversity.
Chris is an Amazon best-selling author, a 7-figure entrepreneur, and the Founder and Principal of his own financial services firm which he started in 1999.
He has helped tens of thousands of people, internationally, to overcome their resistance to change and to create more success, peace and impact in their lives.
Chris speaks from his own experience of being on the edge of financial ruin, business failure, and divorce. He shares the secrets that allowed him to avert the potential disaster and transform all areas of his life.
Chris leads and trains hundreds of agents across the US and has helped over 17,000 people become more financially literate and experience financial relief.
With his latest book and speaking series "Think and Grow You", Chris is focused on helping driven entrepreneurs break through plateaus in their growth by learning how to get out of their own way and take their success, peace, and impact to the next level.
Chris' speaking events have left attendees on their feet, in awe of what they just experienced and leaving the room with a new lease on life. To learn more and book Chris for your next training, seminar or other event, download the speaker kit. Spots fill up quickly.
"His strong leadership messaging, leave nothing to chance mentality, do it first attitude and crystal clear communication has benefited 1,000's on our team."
Scott Childress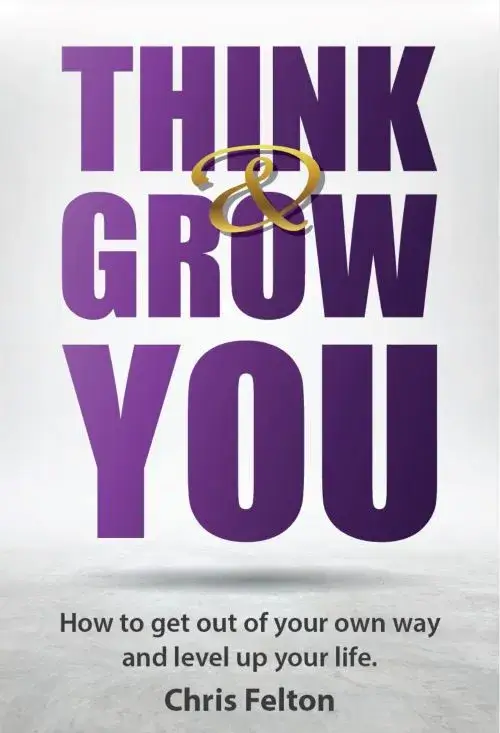 Chris' book, Think & Grow You, will empower you at all levels with the awareness and inspiration you need to get out of your own way so you can achieve your most passionate goals and desires.
"This book made me cringe. It's written in blood. Chris Felton fearlessly exposes his darkest hours as a man seeking self-redemption."
Steve Siebold
Chris conducts live and virtual workshops that help people to get unstuck and start taking charge of their lives so they can make a bigger impact on the world.
"His content and training has moved the needle big time in my organization. We've seen 30% year over year growth since working with him."
James Schwartz